Our physios can assess and treat a wide range of problems. However, each therapist will have an area of specific interest and many are highly trained in certain areas. The list below will give you some details and a guide to who to see.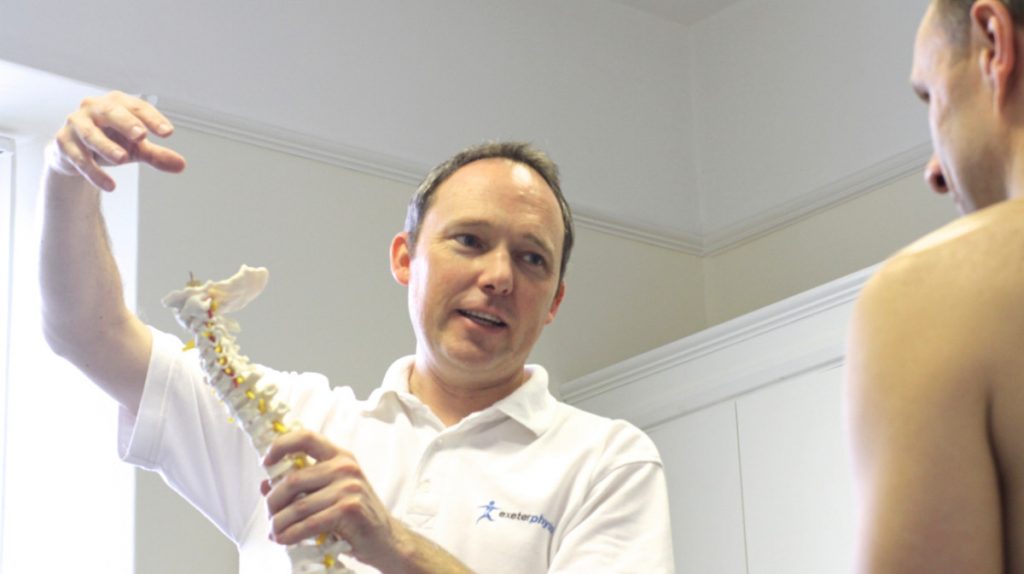 HUGH JENKINS (PARTNER)
B.Sc.(Hons) Physiotherapy MCSP HCPC Registered. Graduated in 1991 from the University of East London. After working for the NHS and private sector in London he moved to Devon in 1996. He has a specialist interest in treating back and pelvic problems, and lectured nationally to physiotherapists, osteopaths and chiropractors on the management of these conditions. He lectures at the University of Exeter Medical School on their Rehabilitation Science Module. In his spare time Hugh tries to play hockey and enjoys skiing.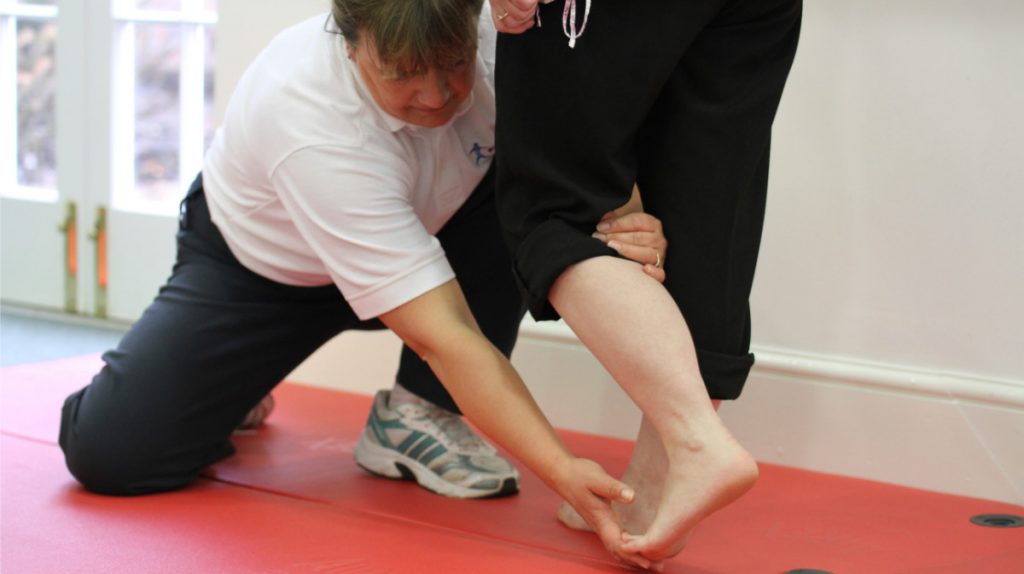 KATE JENKINS (PARTNER) – Neuro Rehab Physio
B.Sc.(Hons) Physiotherapy MCSP HCPC Registered. Qualified in 1991 from the University of East London. She quickly specialised in physiotherapy treatment for the neurologically impaired person, at Kings College Hospital, London working in neuro surgery and neuro rehab. Whilst in London she completed her Bobath course. She has worked at the regional neurological rehabilitation centre in Exeter, working alongside a Bobath tutor. She now works purely in the private sector helping patients with neurological issues such as incomplete spinal injury, MS, Parkinson's disease, and after a head injury or stroke.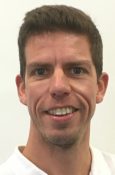 ANDY MARSHALL – First Contact Physio
B.Sc.(Hons), MCSP, HCPC rehistered. Andy qualified in 2009 as a physiotherapist from Southampton University.  Prior to this in 2004 he completed his first degree in Sports Rehabilitation at St. Mary's London. Andy has completed a range of post graduate training including; the management of spinal and shoulder pain, treatment of running injuries with gait analysis, study of Manual Therapy in Western Australia and gaining his Acupuncture qualification. 
He has published research and worked in a variety of large teaching hospitals, private clinics and with Sports teams including Wimbledon Rugby, QPR FC, Portsmouth FC, Ealing Trailfinders Rugby Club and Poverty Bay Club (NZ). Prior to joining Exeter Physio, he was working in London's West End providing rehabilitation to professional dancers, actors, musicians and associated theatre staff alongside a busy clinic treating a range of MSK injuries.

NICK BLADE – Spinal Extended Scope Practitioner (specialist)
B.Sc (Hons), MCSP, HCPC registered, AACP registered.On graduating from the University of Hertfordshire in 2005 he has specialised in numerous areas of musculoskeletal physiotherapy. Originally working in south London and for West Kent PCT, Nick developed an interest in spinal rehabilitation and worked within sports physiotherapy including England Badminton and Sheffield United FC.  Nick is now a spinal ESP working closely with spinal surgeons at Wonford Hospital and has a wealth of experience in assessing and treating back and neck pain. He also uses acupuncture as an adjunct to his treatment.  Nick also completes acupuncture in adjunction to standard physiotherapy. Outside of work he enjoys a number of sport including running, surfing and football.

PETER HAMER – Shoulder Extended Scope Practitioner
Grad. Dip. Phys, MCSP HCPC Registered. Qualified in 1987, he has developed a specialist interest in complex shoulders. He works as an extended scope physiotherapist with the shoulder surgeons at Wonford Hospital. He is a leading clinician in the South West on shoulder problems especially instability issues. He lectures nationally on shoulders and has presented at the British Elbow and Shoulder Society and the European Society for Surgery of the Shoulder and Elbow. He is a member of the British Shoulder and Elbow Society.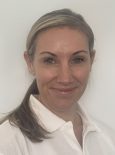 LOUISE LAKE – Shoulder and Elbow Extended Scope Practitioner
BSc (hons), MCSP HCPC Registered. Louise qualified in 2010 with a first class hons from Plymouth University. She has gained further qualifications from the Society of Orthopaedic Medicine, health care leadership, management and non medical prescribing. Louise has senior level experience in both the NHS and private sector. She has a passion for shoulders which comes from her show jumping experience and obsession with motorbikes, where the complexity of shoulders issues often presents! Lou is currently a lead in the shoulder special interest group working alongside the surgical team in Exeter, and contributing to training for clinicians in the South West. 
Outside work Lou likes a good dose of country life with walks on Dartmoor and cyc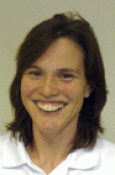 SUE CHRISENE – Hip Extended Scope Practitioner
Grad. Dip. Phys. MCSP. HCPC Reg. Graduated in 1987 from Cambridge School of Physiotherapy.She has much Musculoskeletal (MSK) and Orthopaedic experience from working in hospitals in Kent, Nottingham, New Zealand and Somerset. She is an accredited member of the Society of Orthopaedic Medicine and the Acupuncture Association of Chartered Physiotherapists; and has had further training in Adolescent MSK injuries.
She divides her time between NHS and Exeter Physio and now works as a lower limb Advanced Clinical Practitioner. This involves working with the Hip and Knee Team at PEOC, Exeter, and teaching within Primary Care.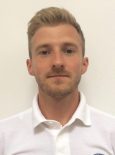 OLIVER  BARTON
B.Sc (Hons), MCSP, HCPC registered.  Qualified in 2017 with a first class hons from Manchester Metropolitan University. Soon to complete a PGCert in Musculoskeletal Medicine from the University of Leeds. Oliver currently works as a senior physio at Heavitree Hospital where he has a special interest in hip and knee injuries, and particularly supporting patients' return to sport following ACL reconstruction. Oliver has extensive experience within musculoskeletal physio including privately in New Zealand and as the lead team physio at a semi professional football club.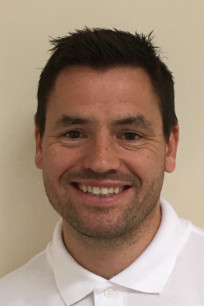 ADAM NELSON – Knee Extended Scope Practitioner and Researcher
B.Sc (Hons), PgD, MCSP, HCPC registered. Qualified in 2005 from the University of Southampton Adam has spent most of his career specialising in orthopaedics and musculoskeletal physiotherapy. Adam has had a wide range of experience working for several NHS hospital trusts, as well as providing physiotherapy to the academy football teams at Portsmouth FC. He is currently working as an extended scope practitioner at the Royal Devon and Exeter NHS Trust within the orthopaedic knee team. Adam has continued his education through post graduate studies, achieving a PgD in diagnostic musculoskeletal ultrasound through Bournemouth University and has recently completed his injection training via Plymouth University. Adam has a specialist interest in treating knee and shoulder problems and is a keen advocate of a holistic approach to health and wellbeing.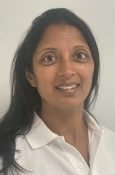 HEMA ROWE – Neuro Rehab Physio
B.Sc (Hons), MCSP, HCPC registered. Qualified in 2002 from Auckland University of Technology in New Zealand. She developed a special interest in working with people with neurological impairments and spent some time leading the therapy services for a private Stroke Rehabilitation unit in London. Her work in hospitals in New Zealand, Australia and here in the the UK have enabled her to develop and maintain a broad range of clinical skills by working with people with orthopaedic, surgical and medical conditions. She now specialises in assessment and treatment of people in their homes. She works closely with individuals and their families/carers to identify and prioritise the factors which can be modified to achieve their short-term recovery goals and also provides advice on their longer term requirements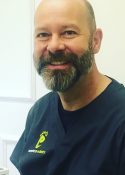 ROB BLOXSOM
Robert qualified in 1989 from Plymouth School of Podiatry. He initially worked for the NHS in Leicester for 12 years, whilst also running a private practice in Loughborough. During this period, he gained experience in different aspects of podiatry: general skin care and dermatology; care of the 'high risk' foot, particularly in patients with diabetes; nail surgery and other minor surgical soft tissue procedures.
He has a  particular interest in lower limb biomechanics.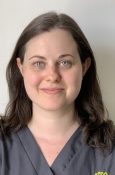 CALISE NORTH
Calise divides her professional time between a variety of environments: NHS clinics, care homes and private clinics. This has allowed her to develop a diverse skill set including diabetic footcare, wound prevention and management, verruca desiccation and injury rehabilitation.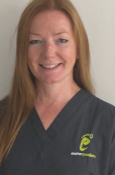 PENNY BUTTERWORTH
Penny qualified from the University of Brighton in 2019 with a BSc (Hons) degree in podiatry. Since then she has worked in both the NHS and private sectors gaining experience in foot health and injury diagnosis with experience in the diabetic foot, wound care, verrucas and dermatology. Penny specialises in nail surgery. Her experience has also included working on the London Marathon.

TERESA DA CRUZ
ITEC qualified in Swedish massage, Sports massage, Reflexology, Indian Head Massage and Anatomy and Physiology. Teresa has worked in both the voluntary and private sectors, providing holistic treatments to a broad spectrum of individuals whose requirements have been both physiological and emotional. Seeing the benefits that massage and associated therapies have had on patients with long-term or terminal health problems has inspired Teresa to take a particular interest in remedial therapies. Her objective is to provide treatments that are tailored to meet the needs of her patients and take into account their total health and well being.,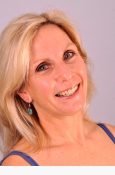 Sarah Thackeray
Sarah is a holistic massage therapist with a depth of experience working with all clients, whatever their age. Sarah is also a qualified reflexologist and craniosacral therapist, as well as a yoga teacher. She can offer traditional massage, reflexology, craniosacral therapy and Indian head massage.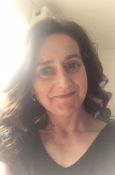 CLAIRE HARDING
I provide massage treatments for clients who have complex needs meaning they are unable to attend the clinic. I have 20+ years experience in working with special needs as well as 7 years, varied massage experience. Outreach appointments are catered for clients with limited mobility and/ or complex conditions which means that a clinic appointments would not be suitable.  The treatments can incorporate a variety of massage techniques from deep tissue, sports, lymphatic, hot stones and myofascial release. For many clients massage in this form can help clients with tension from being in a fixed position, improve muscle tone and assist lymph flow. It also provides a positive and relaxed opportunity for hands on therapy which can be used as a precursor to other regular physio manual sessions.

TANIA BODDY
Tania became a Polestar Mat Instructor in 2006, followed by a personal trainer qualification specialising in corrective exercise. She has attended many workshops including pre/post natal, balance, osteoporosis, lower back problems, the shoulder, and is now trained as a Comprehensive Studio Instructor, able to teach using all of the Pilates studio equipment. She also qualified as an Equitation Pilates instructor for riders.
Tania began working at Exeter Physio in 2010 conducting mat classes and individual sessions. Tania believes that it is important to use ones' mind to guide movement when problems have arisen and pays great attention to precision. Her belief is that we should have 'freedom to move'.
Tania has her own horse, practises yoga and attends the gym 'for fun'!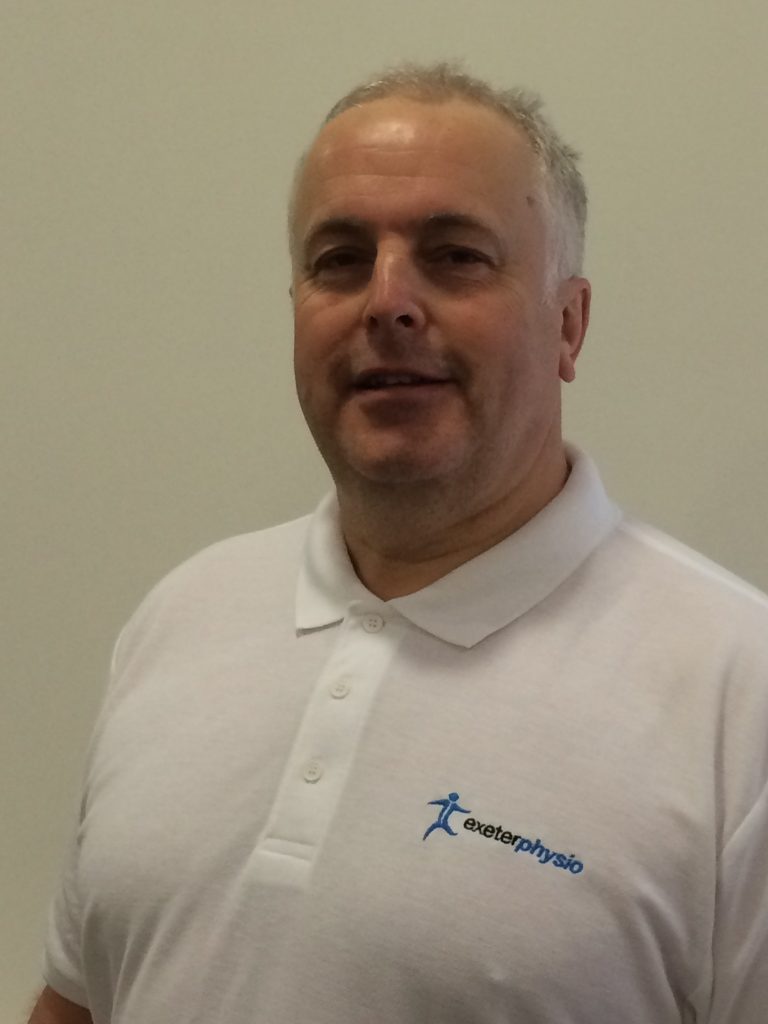 HOWARD PIKE
Howard teaches Hatha Yoga.  This encompasses postures and breathing to help improve your flexibility, balance, focus and concentration. It is an excellent form of exercise for people with rehabilitation needs. It is taught in small classes and is a very gentle, controlled form of exercise