Friendly staff in our Exeter clinic
Neurological Rehabilitation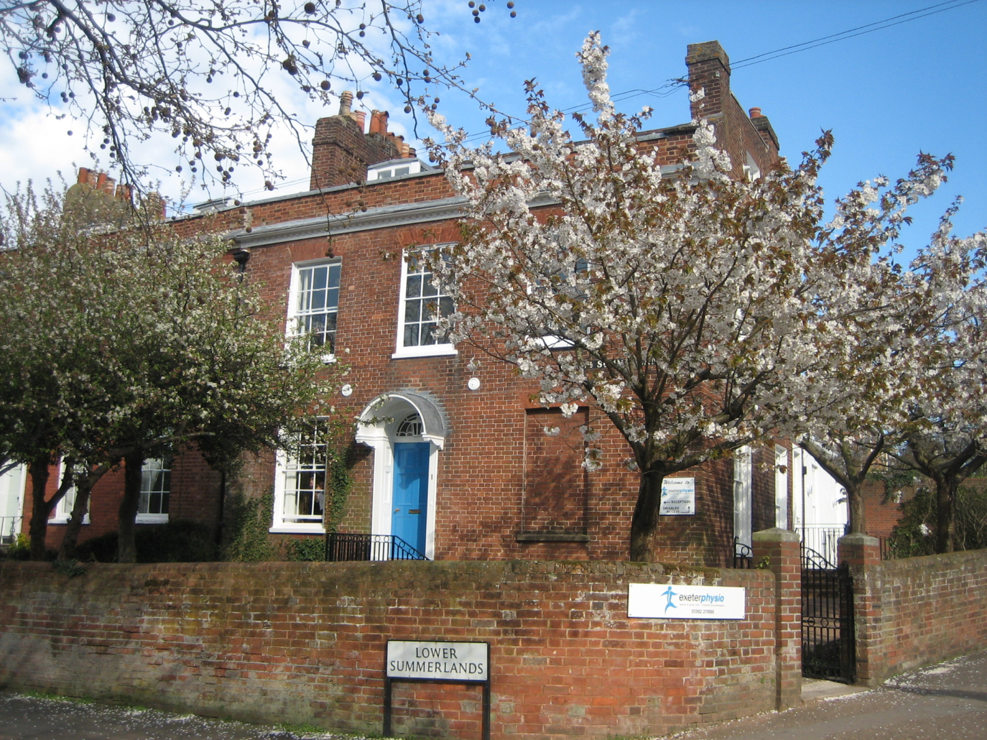 EXETER PHYSIO CLINIC
Exeter Physio sports, spinal and rehabilitation clinic has been providing the highest level of care for over 40 years.
We have a large city centre clinic in Exeter including a rehab gym. There is some free on street parking, a pay and display car park opposite and free parking at Waitrose (for two hours) which is a short walk away. 
Our clinic in Sidmouth is currently not available.
As well as physiotherapy, our friendly and experienced team offer many other services. For more information see below.
The Old Register Office
1 Lower Summerlands
Exeter, Devon
EX1 2LJ
Tel: 01392 211 066
Email: [email protected]
Exeter Clinic is open:
Mon: 8.15 – 7.00
Tue: 8.15 – 6.30
Wed: 8.15 – 6.30
Thu: 8.15 – 7.30
Fri: 8.15 – 5.30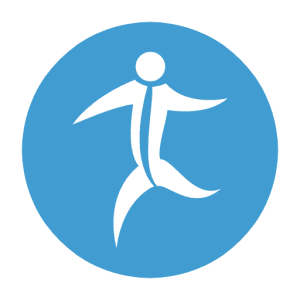 Physiotherapy
All our physiotherapists are registered with the Chartered Society of Physiotherapy and Health Professions Council. They undertake postgraduate courses and we run regular in-house training. We have clinical specialists who work very closely with a number of local orthopaedic consultants.

Areas of specialism include:
Low back pain and sciatica
Neck pain including pains into the arm
Shoulder pain and instability
Hip problems
Knee injuries and pain
Hand issues
Sports and dance injuries
Chronic pain and recurrent problems
Arthritic conditions including osteoarthritis
Post-surgery rehabilitation
Our aim is to explain your problem to you and guide you through your recovery and, most importantly, give you the information to prevent the need for long term treatment. We can help a variety of conditions ranging from sciatica to simple sprains and strains.
See our team for more details and if you are unsure if we can help please contact us.

Our specialist neuro physio Kate has over twenty years experience in this field and can treat a number of different conditions.
Treatment for patients with MS, Parkinson's, head injury, post neurological surgery or after a CVE (stroke). Treatment can be in our gym facility in Exeter, at home or in the hydrotherapy pool.Find out more about Neurological  Rehabilitation

Massage can be used as a standalone treatment or as part of your physiotherapy rehabilitation.
Massage is the release of soft tissue. This can be maintenance for sports training, help with relaxation or as a treatment for tight structures. We also offer reflexology and hot stones massage as well as traditional Swedish massage.

Podiatrists or chiropodists diagnose, treat and help prevent conditions affecting your feet.
Chiropody involves general foot care including corns, nail cutting, infections and hard skin. We can also offer specialist nail surgery for ingrowing toenails, and gait analysis and orthotic prescription.

Hatha yoga classes for all abilities help with flexibility, body control and mental health.
Aimed at different levels there is no need to be a particularly flexible person to enjoy and benefit from yoga classes.
We also offer one to one sessions.

Pilates is a complete exercise method improving physical health, body awareness and mental wellbeing.
Pilates classes and one to one sessions aimed a different levels are available as well as Pilates circuits with a cardio vascular component.

Ultrasound scanning can be used as a diagnostic tool and to aid injection therapy undertaken by an experienced orthopaedic practitioner physiotherapist.
Scanning is used for different issues – more details and prices about ultrasound scanning or by visiting the Musculoskeletal Care Uk website.
EXETER PHYSIO – OUR UNIQUE APPROACH
Our approach to your recovery at Exeter Physio is underpinned by a strong desire for you not to need our help in the long term.
Our physiotherapists want you fit, well and enjoying life, confident in your body and mind and taking control of your journey to recovery.
Our vast wealth of expertise means we can assess everything that influences your pain including movements, behaviour, injury, lifestyle and general health.
We can then prioritise their importance in your presentation and offer you a plan to change your symptoms.
If you are not sure what service you require please feel free to contact Exeter Physio.